The Ostiense district was born at the beginning of the twentieth century as a district of modernity. Here the first power station in Rome is placed as well as the gas station and factories that will project the eternal city in the modern era. Precisely in this area, in a spontaneous form, one of the most important expressions of contemporary creativity such as the street art found its ideal location in that post-industrial setting . The Ostiense district has been defined by the international press as the place where you can participate, see and breathe the creative, artistic and cultural ferment of the city. An unprecedented and unexpected ultra-contemporary Rome.
Over the years this public art activity on the city of Rome has been concentrated in the area of VIII Town Hall and in particular in the Ostiense area, in a quadrant that goes from Piramide to San Paolo with a surprising result: this area has over thirty large public works that have now become the object of guided tours and more generally of  an  independent cultural tourism.
These are the artists present in the Ostiense District:
ROMEO, ROA, HERBERT BAGLIONE, STEN & LEX, MARTINA MERLINI, AGOSTINO IACURCI, AXEL VOID, BLU, HITNES, LUCAMALEONTE, MONEYLESS, GAIA, ANDRECO, TELLAS, 2501, JBROCK, KID, ACNE, MOMO, WRONG, CLEMENS BEHR, RERO, C215 , SAM3, DIAMOND, SPECTER, 108, EVER, GUY, DENNING, BORONDO, JAZ.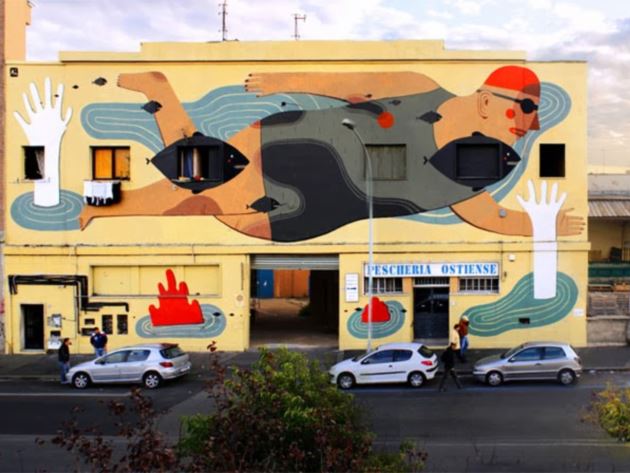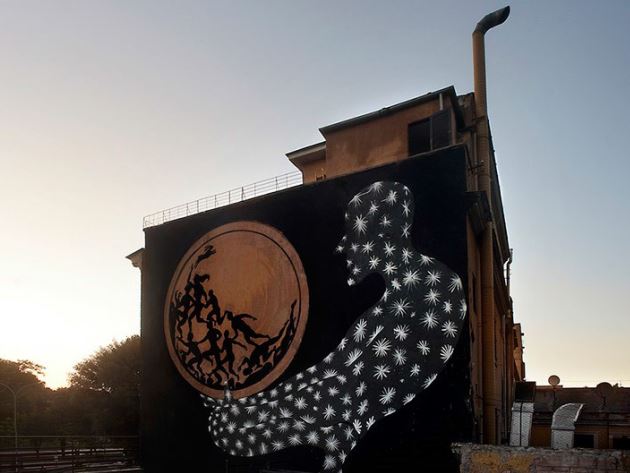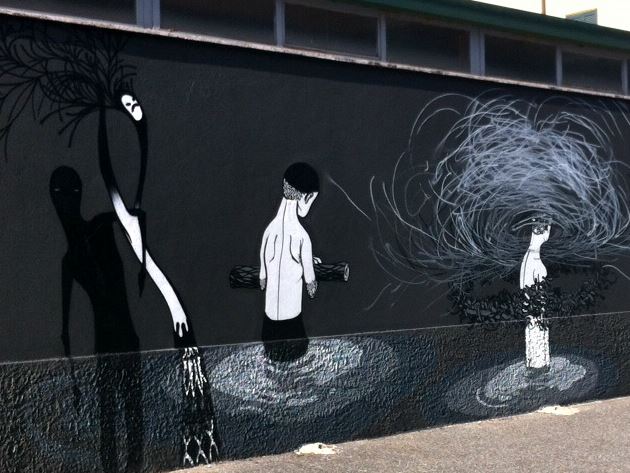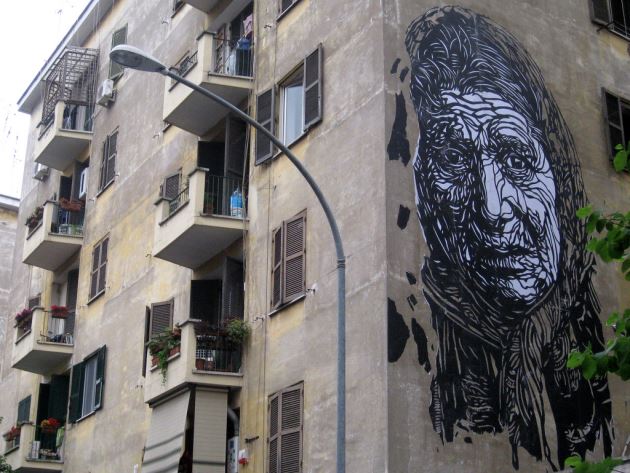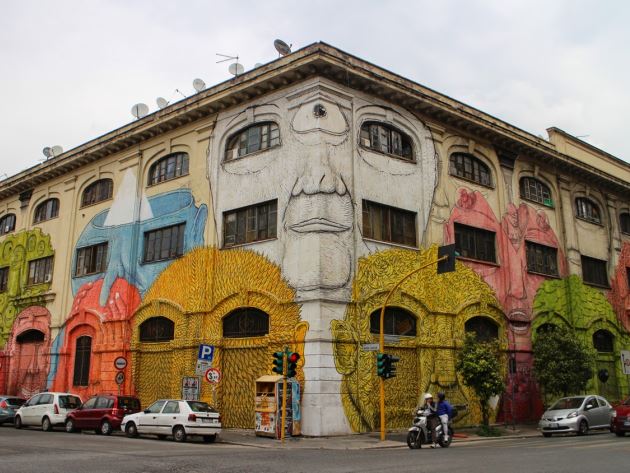 Download here the map of the street art pieces and discover Ostiense district!