Christmas is the right time to get lost in the alleys full of decorations of the historic center discovering churches and cribs. It would not take a lifetime to visit all the thousands of churches in Rome and see the cribs that each church hosts during the holidays, but here are some you can't really miss:
100 Presepi: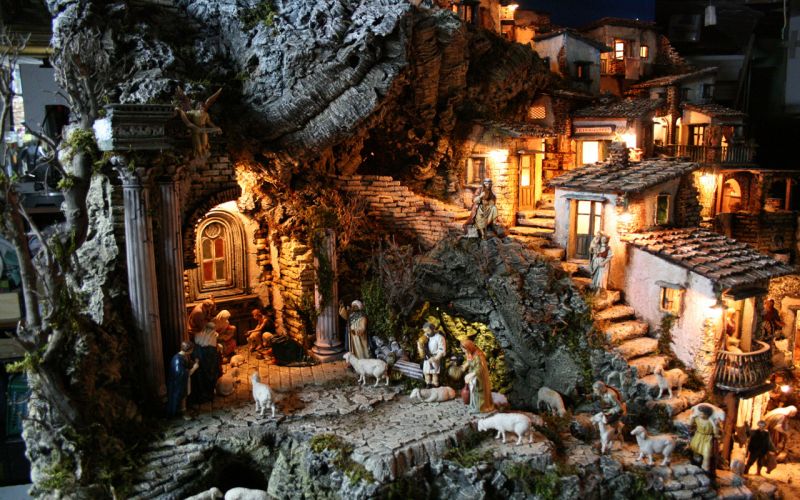 The 2018 edition of 100 Presepi, Rome's international nativity crib exhibition, has moved to Via della Conciliazione in the Vatican. Each year 100 Presepi hosts some 150 Nativity scenes from Italy and more than 40 other countries. In addition to contemporary reproductions of traditional 18th-century Neapolitan and Sicilian cribs, and 19th-century Roman mangers, there are modern versions made from wood and terracotta, as well as unconventional materials such as sand, rice and metal. The 43rd edition of 100 presepi is being held at Sala S. Pio X on Via della Conciliazione until 13 January.
Vatican Nativity scene: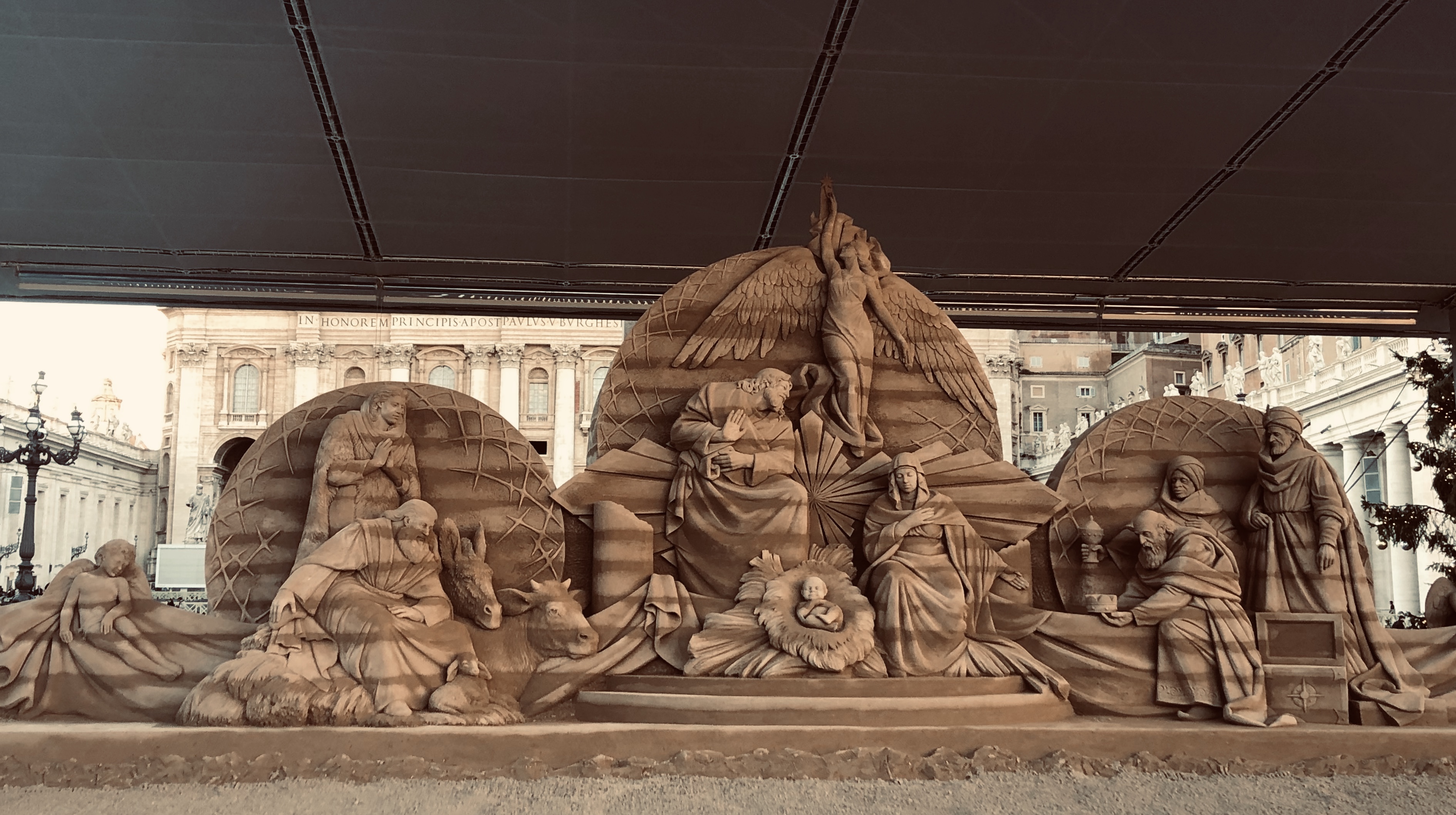 This year the Vatican's giant Nativity scene at St Peter's Square was built using 720 tons of compacted sand from Jesolo near Venice. Professional sand artist Rich Varano was the artistic director of the project and he spent two weeks constructing the life-size scene, accompanied by three sand sculptors from the Czech Republic, Holland and Russia.
Living Nativity at Porta Asinaria: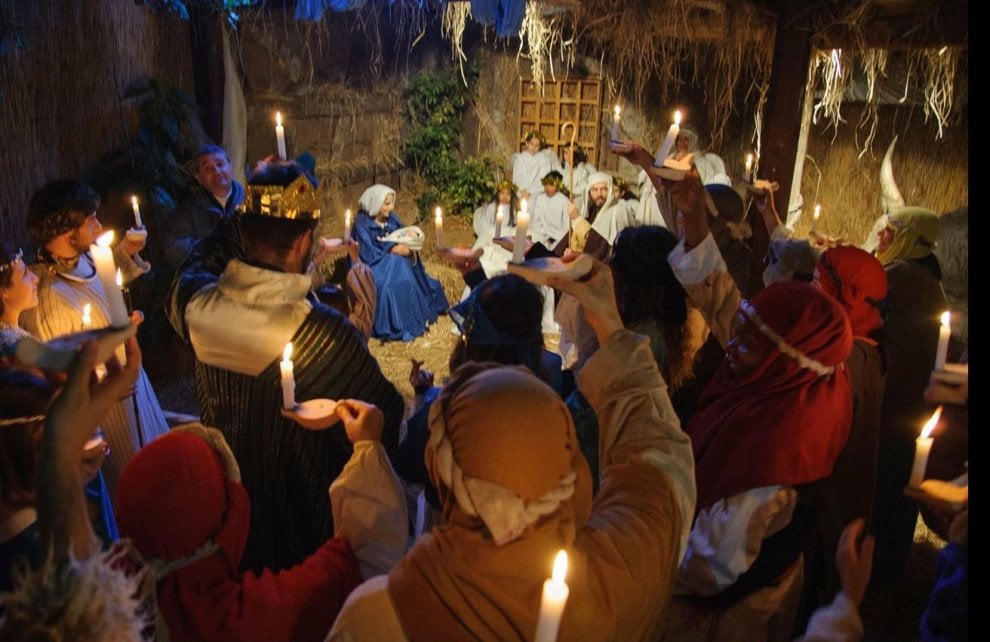 There is a presepe vivente, with real people, at Porta Asinaria, in Piazza di Porta S. Giovanni, beside the basilica. The living Nativity scene can be visited every afternoon from 16.00-20.00 from 23 December to 13 January. Highlights include the arrival of an expectant Mary with camel on 23 December, with Baby Jesus making an early appearance on 24 December, while the Magi are expected on 6 January in time for the Epiphany.
S. Maria in Via: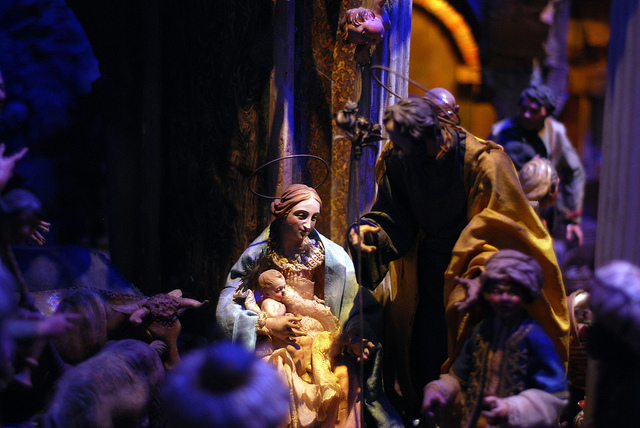 A traditional-style crib can be found each year in the church of S. Maria in Via off Largo Chigi, in the city centre, which for the last six decades has housed the work of Italian members of the global crib-building association Amici del Presepio.