The historic 42.195km race will take place on April 7th with the Colosseum as the main protagonist: the departure is scheduled at 8:30 am from Via dei Fori Imperiali and the arrival also in the imperial road coming from Via di San Gregorio.
The route, which includes most of the heart of the Eternal City and its magnificent monuments as backdrop, makes the Rome International Marathon a unique sporting event in the world!
Here is the race course
To the competitive race of 42.195km is combined the Stracittadina non-competitive 5km, which offers citizens and tourists the opportunity to experience the historic center of Rome by participating in a major international event. It will start also from via dei Fori Imperiali, a few minutes after the marathon, with a route that will unfold through the imperial Rome, passing from Piazza Venezia and Teatro di Marcello and arriving at the Circus Maximus where the final party will take place.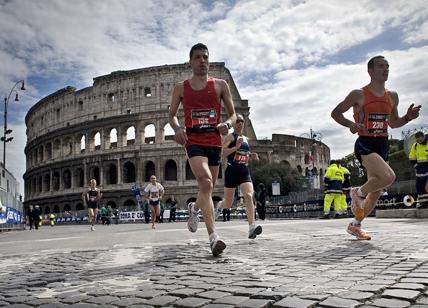 If you need more information or if you want to register for the race, go to the official website of the 25th Rome International Marathon